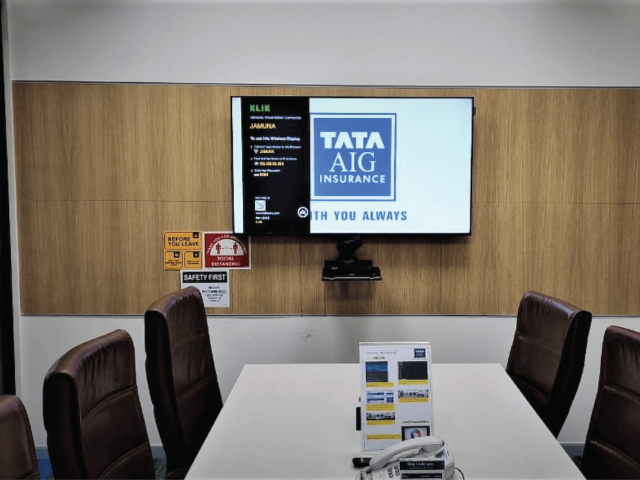 What was TATA AIG Looking for?
It is a top priority of a leading general insurance company to effectively communicate with customers and manage internal efficiencies.
TATA AIG required a flexible meeting workspace as well as a management system so that they could make use of most of their work area when equipped with high-end audio-visual systems.
How did we Help?
Using our expertise with leading financial and insurance sectors, we were able to provide the best solution and implemented smart, secure video collaboration solutions.
We delivered a highly collaborative and interactive solution to TATA AIG. It included a range of high-end audiovisual solutions which consisted of wireless presentation solutions, collaborative solutions, management solutions, and video conferencing solutions.
Customized Solutions Implemented